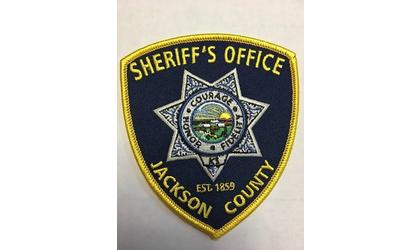 (KAIR)--A mattress in the roadway is being blamed for a Monday evening Jackson County crash that sent three to the hospital and caused a power outage.
According to a news release issued by Jackson County Sheriff Tim Morse, Onaga resident Rebecca Gilchrist was behind the wheel of a Chrysler Sebring, northbound on U.S. Highway 75, south of 126th Road, near Hoyt, when she struck the mattress.
Morse said that caused the car to cross the median, and both southbound lanes of the highway, before severing a telephone pole on the west side of the highway.
The 19-year-old Gilchrist and her two passengers, 21-year-old Michelle Hosler and 32-year-old Vernon Tyrell, both of Topeka, were all transported by EMS for treatment at a Topeka hospital.
Morse called their injuries non-life-threatening.
The severed telephone pole caused a power outage in southern Jackson County.
The wreck happened around 6:15 Monday evening.
The Hoyt, Mayetta, and Prairie Band Potawatomi Nation Fire Departments, the Kansas Highway Patrol, Jackson County EMS, and the Sheriff's Office, all assisted at the scene.