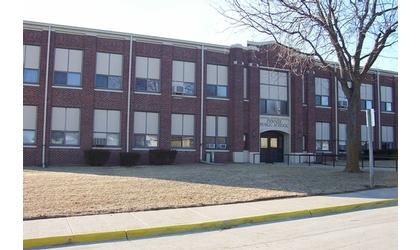 Pawnee City School
(KLZA)-- The Pawnee City Board of Education approved entering into a cooperative agreement with the HTRS School District to share a certified staff member to serve as a music teacher for the 2019-20 school year.
However, the HTRS Board decided Monday night they will continue for a few more weeks to hire a music teacher for the district.
The purchase of a new, 2019 Ford, 10-passenger, T-150 Transit from Beatrice Ford-Lincoln was approved. The $26,957 to purchase the vehicle will come from the Depreciation Fund.
The Pawnee City Board also approved the purchase of a new Science curriculum for grades K – 8 at a cost of $53,127.