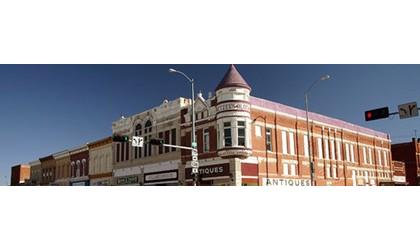 Downtown Auburn
(KLZA)-- The Auburn City Council awarded a bid for roof repairs at the Auburn Library when they met Monday evening.
Lavigne Construction of Auburn was awarded a bid of just over $41,900 to repair a portion of the roof on the building.
The Council also discussed renewal of health insurance for City and Board of Public Works employees. A 4.95-percent increase in premiums has been proposed. No action was taken, the renewal date is July 1.
Up to $4,500 from the Keno funds was approved for the "Music in the Park" program.
No action was taken on a proposal from BCOM Solutions for website and Social Media services.
The Council also approved a request to place an Electrical Vehicle charging station in the city parking lot east of Cafe Metro. There will be no cost to the City.
The City also agreed to pay up to $5-thousand dollars toward removal of a nuisance structure at 2001 N Street, if the abutting landowner, who has agreed to pay a portion of the cost to abate the nuisance and will then take care of the lot once they pay the delinquent property taxes. The adjoining landowner will pay $3-thousand toward abating the nuisance prior to the City of Auburn providing any funding.