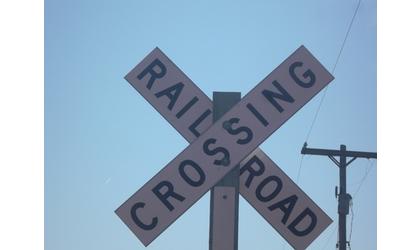 (KNZA)--Several county residents meet with the Brown County Commission Monday to voice their concerns about trains blocking crossings in the county for long periods of time.
Meeting with the Commission were Jim Aller, Terry Aller and Jerry Gifford.
Also taking part in the discussion were Sheriff John Merchant and County Attorney Kevin Hill.
The Commission was told the trains, which have grown longer in length, have blocked crossings anywhere from 40 minutes to over an hour.
Jim Aller said it not only affects his work, forcing him to take the long way around to get to job sites, but may also delay the response of emergency vehicles.
Merchant said the majority of complaints he's received about blocked crossings have come from south of Hiawatha. He said he has talked to Union Pacific about the issue.
Hill suggested having deputies issue citations for trains that block a crossing for an extended period of time. He also suggested the county send a letter to the railroad outlining the concerns about the prolonged blocking of crossings.
Meanwhile, County Clerk Melissa Gormley will do some research on previous agreements between the county and railroad.