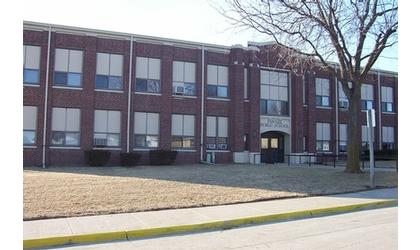 (KLZA)--During the Monday evening Pawnee City School Board meeting, a motion was approved to send a letter to the Humboldt – Table Rock – Steinauer School District, proposing a discussion about co-oping sports programs.
The proposal is to appoint board committees to meet and discuss the possibility of cooperative sports programs.
Pawnee City School Board members Terry Borcher, Hope Koester and Lisa Hunzeker were appointed to the committee with Jason Vetrovsky to serve as the alternate.
Earlier this spring the two school districts proposed co-oping varsity football to the Nebraska School Activities Association. The proposal was turned down because currently the schedules made by the NSAA are in the middle of their two-year cycle.
Following a public hearing on a number of policies the Board approved them. Handbooks for the 2019-20 school year were approved and the Board voted to increase the daily pay for a substitute teacher from $120 to $125.
The school bus driver payment rate for routes was increased y $2.50 to $47.50 per route.