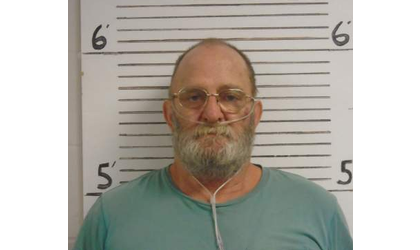 Steven Whitaker/Credit: Nemaha Co Sheriff's Office
(KMZA)--A Wetmore man is facing multiple charges in connection with a domestic incident earlier this month involving a weapon.
Nemaha County Attorney Brad Lippert said a complaint has been filed in Nemaha County District Court charging 59-year-old Steven Whitaker with aggravated battery, aggravated assault and domestic battery.
Lippert said the complaint alleges that on July 2, Whitaker caused great bodily harm or disfigurement to Bobby Jordan, Jr. He said the complaint also alleges that Whitaker used a gun to place Jordan in reasonable apprehension of bodily harm, and that he also caused physical contact with Jordan in a rude, insulting or angry manner.
The case was investigated by the Nemaha County Sheriff's Department.
A preliminary hearing in the case is set for Tuesday.
Whitaker remains in the Nemaha County Jail on a $20,000 bond.