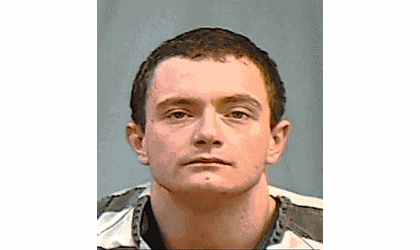 Cody Lamia-Beck/Credit: Pottawatomie Co Sheriff's Office
(KMZA)--A Wamego man, convicted in the murder of a teenager whose body was discovered along the Kansas River on Christmas Eve, has been sentenced to nearly 13 years in prison.
Cody Lamia-Beck was sentenced Friday in Pottawatomie County District Court to 154 months in prison in the stabbing death of 19-year-old Jacob Bouck.
Lamia-Beck pleaded no contest last month to a charge of second-degree murder.
Bouck had been missing for several days before his body was discovered December 24 in the Kansas River about one mile west of Wamego.
Lamia-Beck was arrested in March in connection with the homicide.