Improvements Sought at Local Ballpark
04/20/2017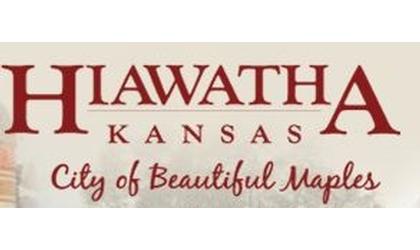 (KNZA)--Improvements are being sought at Hiawatha's Noble Ballpark.
American Legion baseball coaches Ryan Meiniger and Brice Loyd approached the Hiawatha City Commission Monday evening to discuss needed repairs at the ballpark.
Meiniger said the ballpark, which use to be the best field in northeast Kansas, needs alot of attention.
Meiniger said the Legion is looking at getting some volunteers to do some painting and give the ballpark a facelift. He said they plan to hold an Action Day in coming weeks for anyone interested in helping. The date has been set for Saturday, May 6th at 2 p.m.
He said new rock and dirt is also needed at the ballpark.
Meiniger asked if the city could provide funding to help purchase the paint and other materials needed to make the improvements at a cost of around $1,000.
Mayor Steffen Shamburg and Commissioner Bill Collins agreed to donate the funding needed. Shamburg issued a challenge to other community members to donate funds.
City Administrator Mike Nichols said the city has some leftover haydite that can be used at the ballpark. The city is also looking into getting 8 to 10 loads of dirt that can be used to rebuild the pitchers mound and play areas.
Meiniger says they have a full Legion rooster and plan to hold their first home game the second week of June.
© Many Signals Communications
You will need to be logged in to leave a comment.
Please Login The posting of advertisements, profanity, or personal attacks is prohibited.
Click here to review our Terms of Use.