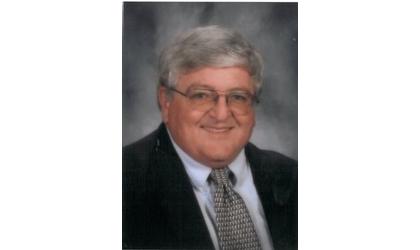 Dr. Steve Davies
(KAIR)--A public goodbye Wednesday to a longtime local school leader.
Dr. Steve Davies ends 16-years of service as the Superintendent for the South Brown County Schools, having decided to retire at the end of this school year. "I have very mixed feelings on leaving," Davies told MSC News. "I love my job here and love what we do, but there just comes that point in time where you think, well, time for me to devote more time to family. I'm 70-years-old, and that's kind of a turning point, I think."
Davies' replacement is Jason Cline, who has ties to both Atchison and Hiawatha.
He officially begins serving in the role July 1.
Joining Davies in saying goodbye at Wednesday's public retirement reception were four others leaving the district as the school year ends.
Among them was Horton High School Principal David Norman, who retires from the role he's held since 2002.
His replacement is Fred Winter, a one time physical education instructor for the South Brown County Schools.
Also saying goodbye during Wednesday's ceremony were Board Clerk Jean Becker, Accounts Payable Clerk Alice Smith, and crossing guard Wade Edwards.