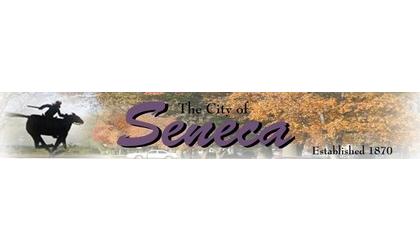 (KMZA)--Seneca residents would be allowed to operate utility vehicles at anytime on city streets under a change being proposed to the city ordinance.
City Council member Bruce requested the change at last Wednesday Council meeting.
Currently, UTV's can only be operated on city streets from sunrise to sunset.
Hermesch noted the vehicles are required to have lights and turn signals to operate in the city.
The Council requested City Attorney Martin Mishler amended the ordinance and bring it back before the Council for approval.
In other business, Mayor Joe Mitchell informed the Council there's been an offer to purchase the Seneca Municipal Airport property. He said the property will be open for other offers until October 4th. The airport must remain open to the public for use, if sold. Also, if sold, the gun range would be moved to another area.
City Admininstrator Matt Rehder provided an update on the sewer rehabilitation project. Rehder said the contract, Midland Contractors, of Kearney, Nebraska, are currently running cameras through the sewer system to assess the condition of the lines. When complete, he says they will begin work on replacing sewer lines. Rehder said the work will be done over the winter months as long as the weather is above freezing.
The project is estimated to be complete in March or April of next year.