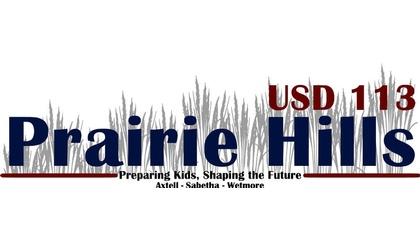 (KNZA)--The Prairie Hills USD 113 Board of Education will consider the possibility of combining elementary classrooms at the Wetmore school.
Superintendent Todd Evans says the issue was discussed again at this week's meeting, driven by the need to find ways to keep the school viable.
Evans says the Board instructed Director of Student Learning Jennifer Gatz and Principal Rick Schnacker to provide the Board with a recommendation regarding the potential of combining at least two classrooms for the 2018-19 school year.
In other action, Evans says a bid was accepted for two roofing projects at the Wetmore school. The Board accepted the low bid from Midwest Coating, of Topeka, for a combined cost of $74,500.
Evans says the Board established a deadline of April 9th, with the intent that the majority of the work be accomplished during spring break to avoid disruption to the learning process.
In addition, Evans says Sabetha High School Principal Sheri Harmer provided the Board with an update on the work that's been done by the Booster Club on the design of the proposed new press box for the high school football stadium.
The Booster Club took some of the suggestions from the December Board meeting and were able to trim some of the costs, reducing the estimated cost from nearly $150,000 to $120,000.
The Booster Club also provided the Board with a visual example of what the exterior of the press box would like with advertising.
The Board voted last month to provide up to $60,000 for the project.
The Booster Club plans to use the district funds along with their funds, donations and advertising to pay for the project.
The next step will be to get bids.