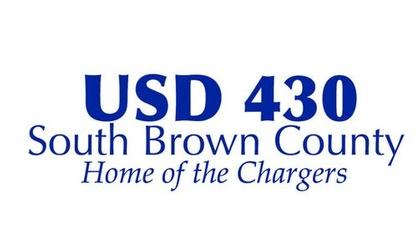 (KNZA)--Two new members have joined the South Brown County USD 430 Board of Education.
Monday's meeting marked the first for Jamie Bottom and Kate Ross since being elected in November.
Board President Jason Smith welcomed both to the Board.
Bottom replaces Gregg Dishon, who stepped down in December after 12 years on the Board. Ross replaces Tim McClaskey, who stepped down last month after 16 years on the Board.
Following an executive session, the Board voted to move forward on hiring a curriculum and testing director for the district.
In other business, Superintendent Jason Cline informed the Board there's a foundation problem on the northeast corner of the elementary school building. He obtained a bid from AHRS Construction, of Bern, to repair the foundation for a cost of $4,800. It was the consensus of the Board to have Cline move forward on the repair.
Cline also told the Board the LED lighting project is still incomplete at this time, with a few lights remaining to be replaced at the high school and elementary school.