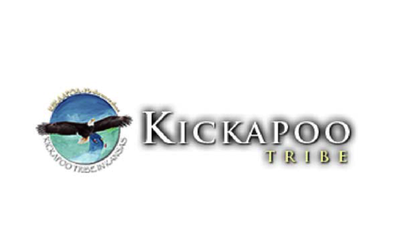 (KAIR)--The former Secretary for the Kickapoo Tribe in Kansas has been found guilty in connection with fraud committed during his time in that role.
According to a news release issued Friday by the Kickapoo Tribe, Adolph Cadue, Jr. was convicted this week on two counts of tampering with records and one count of fraudulent handling of recordable instruments.
Six other criminal counts faced by Cadue were dismissed as part of a plea agreement.
Cadue's conviction came after Judge C. Steven Hager, Judge of the Kicakpoo Nation, accepted a no contest plea entered by Cadue.
Sentencing for Cadue is scheduled for May 21.
Former Treasurer Bobbi Darnell was convicted by a jury, and former Chairman Steve Cadue pled no contest in November, on similar criminal charges.
The complaints allege that the former tribal council officials took action to draw down money from the tribe's federal burial fund then falsified resolutions showing the tribal council action was for a much greater amount.
Based on those resolutions, excessive amounts were then transferred from the tribe's burial fund held by the federal government on behalf of the Tribe to the Tribe's bank account where the money was used to subsidize payroll and other tribal expenses.