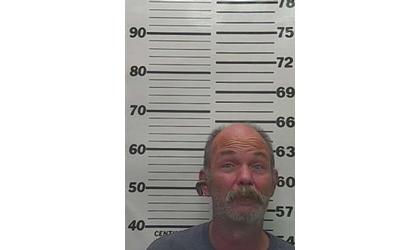 Toby Walker/Credit: Atchison Co Sheriff's Office
(KAIR)--An investigation into a case of alleged sexual battery, dating back to late May, ends with an Atchison man in jail.
Atchison Police Chief Mike Wilson told MSC News the arrest of Toby Walker came Saturday, following allegations made by two women. "Two females, ages 74 and 54, reported he had inappropriately touched them while at a residence in the 1500 block of South 7th. Although that investigation did go underway on Saturday, it actually focused on incidents that would have occurred several weeks ago, in late May."
Wilson said Walker, and the two women, had been living together at the time of the alleged crime. "They were acquainted. At that time [of the alleged crime] they all lived in the same residence, located in the 1500 block of South 7th, although since that time, that has changed."
Walker now faces a charge of sexual battery.
Following his arrest, he was booked into the Atchison County Jail.