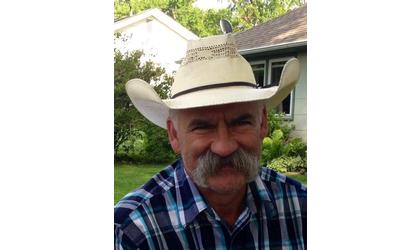 (KLZA)-- A well known Falls City business owner, community supporter, and horseman has died following a battle with cancer.
Steve Milam, who along with his brother Max, co-owns Milam's Greenhouse in Falls City, died Friday at the age of 61.
While the Milam's are fourth generation greenhouse owners, and it is and always has been their livelihood, Steve Milam was an avid family man, lover of sports and a lifelong competitor.
Steve served on the Summer Recreation board for many years, was a member of the American Quarter Horse Association, a member of the Richardson County Sheriff's Posse, and a cardholder of the United States Team Roping Championships.
Milam was an active member of the community and supported athletics. He coached and refereed youth activities for many years. He trained horses and was a horse trader.
Memorial services for Steve Milam will be 10:30 A.M., Friday, June 15th, at St. Paul's Evangelical Lutheran Church 20th & Towle Street in Falls City.
The family will receive friends from 6-8 pm Thursday, at Dorr & Clark Funeral Home.
Steve is survived by his wife Joni. His mom, Shirley Milam, his daughter, Staci Deger; his sons, Judd and Jace and brother Max.