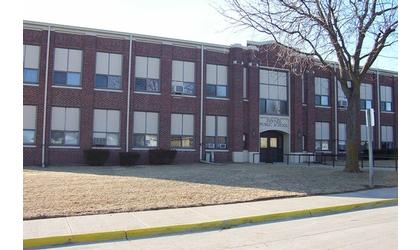 Pawnee City School
(KLZA)--Pawnee City School Board members voted Monday to accept, with regret, the resignation of AJ Tomky from the Board of Education.
Tomky and his family are relocating to Columbus to be more centrally located for his work travel and be closer to extended family. The resignation is effective June 30.
In other business, Board members voted to give final approval to Superintendent Brian Rottinghaus to take all necessary action to arrange for adding or replacing underground piping and conduit, stairs, sidewalks, and add runoff drainage to the south high school parking lot. The work is to be done in conjunction with the Pawnee City project to resurface "D" Street and 9th Street around the school campus.
The costs to the school district are to be limited to $20-thousand.
The Board also approved using Kyle's Service Center and Speers Truck Repair of Pawnee City, Friedly Oil & Repair of DuBois and Inland Truck Parts & Service of Omaha to conduct service checks and repairs of school buses and student transportation vehicles for the upcoming school year.