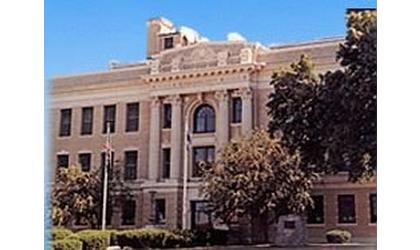 (KLZA)--New security measures are now in place at the Richardson County Courthouse in Falls City.
There are no firearms or any other weapons allowed in the Courthouse by members of the public. The only point of entry for the public to the Courthouse will be the south entrance.
Individuals entering the building must walk through a metal detector. You are advised to leave pocket knives, sharp tools, pepper spray and personal defense items in your vehicle. On-duty staff will not be storing any items and will require you to take them back to your vehicle prior to gaining entry.
Those that will be able to use the other entrances to the Courthouse will be Judges and their employees. County employees, Deputies and Jailers from the Sheriff's Office and inmates in their custody. Uniformed State, Federal and or Tribal Law Enforcement Officers and State of Nebraska employees, whose primary office is located in the Richardson County Courthouse.
The Richardson County Sheriff's Department is supervising the Courthouse Security.