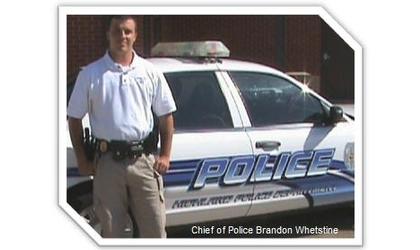 Highland, KS Chief of Police Brandon Whetstine/Credit: City of Highland
(KAIR)--An investigation is launched following the discovery of two bodies at a Highland residence.
They are identified as 61-year-old Daniel Ingles and 57-year-old Theresa Gurwell.
According to a press release from Highland Police Chief Brandon Whetstine, his department conducted a welfare check at 108 South Vermillion Street, in Highland, after they were requested to do so around 6:00 on the evening of July 3.
At that time, an officer discovered Ingles and Gurwell, who are identified as residents of the address.
Whetstine says it's not believed anyone else was involved in their deaths, but the investigation is ongoing.
Assisting Highland Police in the investigation are the Doniphan County Sheriff's Department and Kansas Bureau of Investigation.