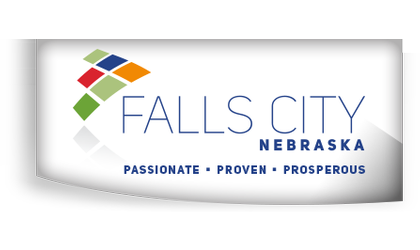 (KLZA)--The Falls City Council Monday evening approved on a 7-0 vote a 2018-19 Fiscal Year Budget totaling more than $29.6-million in total disbursements and transfers.
The property tax levy will be just over 44-cents per $100 of assessed valuation which is anticipated to provide $690,769 in property taxes.
The City valuation increased just over $1-million this year to nearly $153.8-million.
City Administrator Gary Jorn noted that while all departments asked for increases in the new budget, there were a number of cuts to the budget approved by the Council. Cuts, or requests not in the budget included an additional part-time employee at the Library as well as other cuts at the Library. Capital improvement requests by the Falls City Volunteer Fire Department, Parks Department, Tree Board, and housing demolition.
In addition, a request from the Falls City Chamber of $10-thousand for promotions was not included.
The budget does include a number of capital improvements for the Police Department associated with E-citations and software and hardware to implement the programs that are mandated by the State of Nebraska. Those costs are in the neighborhood of $53-thousand.
A late development during the budgeting process was notice from Richardson County the Sheriff's Department will be taking over 911 dispatching the City had been doing and receiving funds from the County for providing. Historically the City budgets approximately $120-thousand annually from Richardson County to help pay for dispatching 911 calls. Jorn said instead of using state funds to help pay for equipment, $48-thousand will be used toward wages.
The property tax amount increased just over $9,400 from last year which is a 1.3-percent increase. The levy amount increased approximately 3-one-thousandth of a cent.
Council member Kirby Robidoux was absent from the meeting.