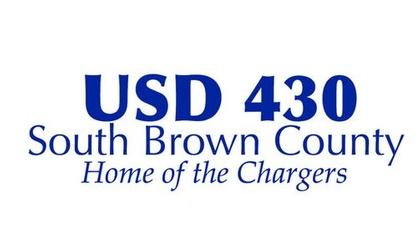 (KNZA)--The Board of Education for the South Brown County Schools of USD 430 plan to seek patron input on proposed improvements at the high school football stadium.
The Board during their regular meeting this week looked over preliminary estimates given by Olsson Associates for three phases of improvements at the stadium.
Phase one would consist of lighting improvements. Phase two would be new grandstand improvements and phase three, a new track.
Currently, the Board has only approved to move forward with the engineering firm to do testing, planning and surveying of the land.
If the Board decides to move forward with the different phases then each phase will be bid out.
Board members said they would like to see what kind of interest the community has with the proposed stadium project.
Superintendent Jason Cline will look into sending out a survey.
In other business, the Board accepted, with regrets, the retirement resignations of two longtime district employees.
The resignations of Middle School science teacher Tom Hypse and Elementary School Counselor Rhonda Wikle are effective at the end of the 2018-19 school year.
Hypes has taught for 40 years and Wikle has been with the district 24 years.