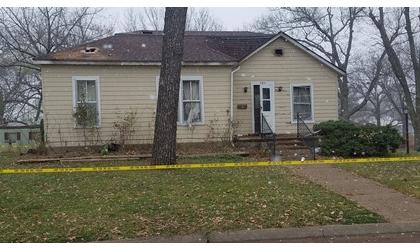 photo credit: Bob Wolfgang
(KMZA)--A Seneca home is considered a total loss following a fire late Wednesday night.
The Seneca Volunteer Fire Department was called to the house located at 101 North 2nd Street around 10:30.
Seneca Police Chief Jordan Weaver said the owners were home at the time of the fire and got out safely.
Weaver says the cause of the fire is being investigated by the State Fire Marshal's Office.
He said an investigator from the fire marshal's office has been at the scene and believes the fire started on the back patio area.
Weaver said the cause of the fire has not been determined yet, but foul play is not suspected.