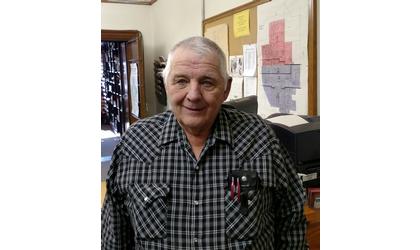 (KLZA)-- David Sickel will serve another term as Chairman of the Richardson County Commissioners.
During the January 8th Board meeting Sickel was elected Chairman of the Board for 2019 with Third District Commissioner Terry Frank elected Vice-Chairman.
The Board voted to reaffirm the appointments of sSteve Darveau, Jr. as Highway Superintendent at a salary of $52,500; Mona Godemann as Veterans Service Officer; Brian Kirkendall as Emergency Management Director and Noxious Weed Control Superintendnet with a salary of $48,057 for Emergency Management and $2,500, annually for the duties as Noxious Weed Superintendent.
Commissioners took no action on letters submitted by Sheriff Don Pounds. The first requesting to continue utilizing a CPA Firm in Hiawatha to assist with the bookkeeping within the Sheriff's Office.
The second letter requested that all newly hired county employees be treated the same as newly hired deputy sheriffs, requiring that they take a fitness test and physical exam as required at the law enforcement academy for sheriff's deputies.