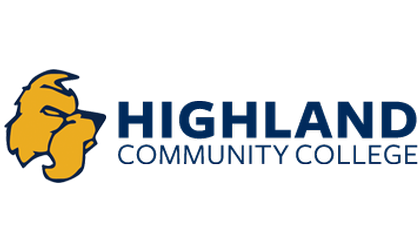 (KNZA)--The three finalists to be the next president of Highland Community College have been announced.
According to a press release from the College, Brett Campbell of Tulsa, Oklahoma, Timothy Taylor of Clarkston, Michigan and George McNulty of Colby, Kansas will be interviewed next week. The interviews are set for Monday, Tuesday and Thursday.
The candidates will meet with representatives from the faculty, staff, community and student body. They will then be interviewed by the presidential screening committee as well as HCC Board of Trustees.
Campbell has most recently served as Senior Vice President of Workforce and Education at the Tulsa, Oklahoma Regional Chamber, and Provost and Vice-President of Workforce Development at Tulsa Community College, Northeast Campus.
Taylor has most recently served as Associate Vice Chancellor of Academic Affairs at Oakland Community College in Bloomfield Hills, Michigan and as President of Oakland Community College in Auburn Mills, Michigan.
McNulty has most recently served as Vice-President of Student Affairs at Colby Community College and Interim Director of Financial Assistance at Western Nevada College in Carson City, Nevada.
The three finalists were selected following a nationwide search.
Current HCC President David Reist is retiring effective June 30 of this year after 38 years with the College.