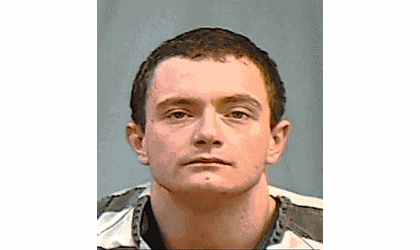 Cody Lamia-Beck/Credit: Pottawatomie Co Sheriff's Office
(KNZA)--An arrest is made in connection with a Pottawatomie County murder investigation.
Sheriff Greg Riat, in a release issued Thursday, said 23-year-old Cody Lamia-Beck, of Wamego, was taken into custody Wednesday.
He was arrested for 2nd degree murder, accused of the death of 19-year-old Jacob Bouck.
Bouck's body was located December 24 of last year, west of Wamego, near the bank of the Kansas River.
Riat credits the arrest to the ongoing investigation involving the assistance from surrounding agencies and the KBI, saying the investigation yielded information leading to Lamia-Beck.
Lamia-Beck was booked into the Pottawatomie County Jail, in Westmoreland, following his arrest.
Bond is set at $1 million.
Riat, in the release, urges anyone with information regarding the case to contact his office at 785-457-3353.