Horton Hospital under investigation
03/14/2019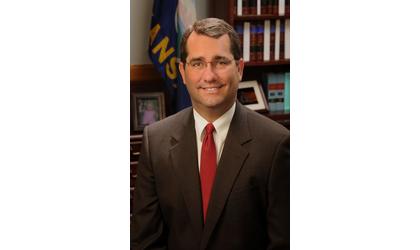 KS Atty General Derek Schmidt
PITTSBURG, Kan. (AP) - The Horton Community Hospital is under investigation by the Kansas Attorney General's Office.
That's revealed in a report from the Pittsburg Sun following the execution of a search warrant at a southeast Kansas hospital that closed last month.
Both hospitals were once run by EmpowerHMS, which has had several hospitals close across the country.
The Horton Hospital ceased operations Tuesday evening.
According to the newspaper, a search warrant was executed in February at Oswego Community Hospital, about a week after the hospital, and two other medical facilities in Labette County, closed.
C.J. Grover, spokesman for Attorney General Derek Schmidt, confirmed the search warrant but declined to comment further.
He did say the Attorney General's Office is also investigating the Horton Hospital.
According to a report from the Kansas City Star, EmpowerHMS head Jorge Perez is accused of using the hospitals he owned as a way to funnel lab bills in order to profit from the increased reimbursements that rural hospital labs gain to help keep them open.



© Associated Press
You will need to be logged in to leave a comment.
Please Login The posting of advertisements, profanity, or personal attacks is prohibited.
Click here to review our Terms of Use.

Gwen Allen 03/15/2019 2:49 AM
I believe it is more precisely the Empower corporation that is being investigated.Could your article reflect that, rather than imply that it is the employees under investigation?