Second arrest made in Atchison Co crime spree
03/15/2019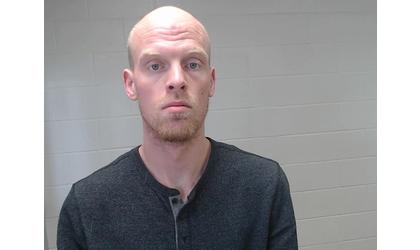 (KAIR)--A second arrest is made in connection with a rash of vehicle thefts and burglaries in rural Atchison County.
29-year-old Andrew Tipton, of Atchison, was already in custody at the time of his arrest in connection with the case. He had been arrested Thursday by the Atchison Police Department on an Atchison County District Court warrant for possession of methamphetamine.
36-year-old Dewayne Martin, of Atchison, was arrested Monday in connection with the crime spree.
Atchison County Sheriff Jack Laurie told MSC News with the two arrests, nine burglary and or theft cases, have been cleared. "It was one of the bigger cases we've had in quite awhile as far as the spree of thefts we had. We had a lot of people in the county pretty concerned. There were a few times when we almost had them where citizens called us and told us, "hey, someone's in my driveway." We just couldn't get there in time to catch them."
The crimes, ranging from the theft of three vehicles, burglary of vehicles, and an attempted residential break in, occurred earlier this year at rural Atchison County locations, including Effingham, Lancaster, and Cummings.
Tipton is held on charges related to the Atchison County case including three counts of vehicle theft, one count of burglary of a vehicle with intent to steal a firearm, and one count of theft of a firearm with a value less than $250.
Jail records show that Tipton's bond is set at $10,000.
© Many Signals Communications
You will need to be logged in to leave a comment.
Please Login The posting of advertisements, profanity, or personal attacks is prohibited.
Click here to review our Terms of Use.