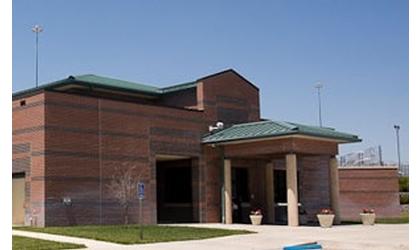 Tecumseh State Prison
(KLZA)-- A Tecumseh State Correctional Institution staff member suffered serious injuries Thursday when assaulted by two inmates.
According to a Nebraska Department of Corrections news release, the staff member was escorting one of the inmates back to a cell shortly after 6:30 Thursday evening. The wrong cell door was mistakenly opened and the second inmate, armed with a homemade weapon, stabbed the staff member multiple times while the first inmate kicked the staff member in the head.
Three additional staff members responded, secured the inmates and provided aid to the injured staff member. The staff member was taken to the Johnson County Hospital where he received stitches and was released.
The incident will be investigated with the findings sent to the Johnson County Attorney for determination of criminal prosecution.