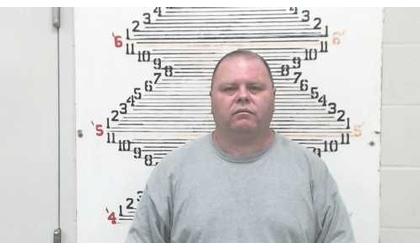 Dennis Prochazka/ Photo credit: Brown Co Sheriff's Office
(KNZA)--A Topeka man has been convicted in Brown County on a charge of electronic solicitation of a child.
50-year-old Dennis Prochazka pleaded no contest Monday in Brown County District Court to the felony charge.
Sentencing was set for April 22.
Brown County Attorney Kevin Hill says Prochazka faces a presumptive prison sentence of between 55 and 247 months in prison, depending on his prior criminal history. He will be required to register as a sex offender for a period of 25 years.
Prochazka was arrested in March of last year following an investigation by undercover officers with the Hiawatha Police Department.