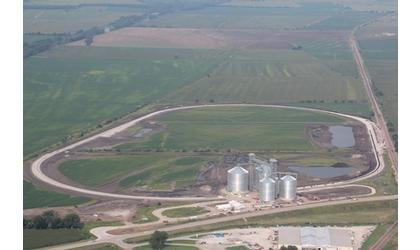 (KLZA)-- In a ruling released Friday, March 22, the Nebraska Supreme Court denied an appeal filed by Salem Grain to overturn a decision by Richardson County District Court Judge Daniel Brian Jr. in a lawsuit filed against the City of Falls City and the Community Redevelopment Authority.
The ruling states after review of the claims, the Nebraska Supreme Court agrees with the district court that no open meeting violation occurred. Finding all of Salem Grain's assignments of error to be without merit, affirming the judgment of the district court.
Salem Grain sought to reverse the sale of Tax Increment finance bonds and grant of the proceeds of those bonds to assist development of the Consolidated Grain & Barge loop train, grain handling facility.
It was also alleged by Salem Grain that the CRA had violated the Nebraska Open Meetings Act on two occasions including an August 15, 2012 dinner attended by three of the five CRA members.
The Supreme Court upheld the District Court decision that there was insufficient evidence that the dinner involved any discussion of public business or taking of action by the Authority. The second occasion involved an email exchange between the CRA Chairman and other members of the Authority. Again the Supreme Court upheld the District Court decision the email was not a violation.