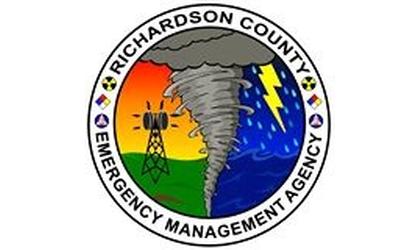 (LINCOLN, NEB.) — Now through Friday marks Severe Weather Awareness Week in Nebraska. Following the recent response and recovery to severe weather that affected most of Nebraska during the past two weeks, most Nebraskans will already be aware of the need to prepare for hazardous weather conditions that can occur during the spring and summer months in Nebraska. The state celebrates Severe Weather Awareness Week each year as a way to get citizens prepared for severe weather.
Many communities will be participating in the annual statewide tornado drill, to be held Wednesday, March 27 at 10 a.m. as part of the week's activities. Richardson County Emergency Management will be sounding the warning sirens as part of the test.
The Wednesday drill offers a time for residents, businesses and industries to test their severe weather emergency preparedness plans. The morning drill will begin around 10 a.m., with the issuance of a mock tornado warning and activation of outdoor warning sirens about 10 to 15 minutes later. If severe weather is possible that day, the drill may be postponed or canceled.
All Nebraskans are urged to take some time during Severe Weather Awareness Week to prepare for spring and summer severe weather. Devastating impacts of extreme events can be reduced through improved readiness. Make a safety plan, create a preparedness kit and review proper safety precautions. It's just a good practice for those of us who live in areas affected by tornadoes, floods and severe thunderstorms."
Resources for staying prepared are available on the NEMA website at https://nema.nebraska.gov/
Before a disaster strikes is the best time to prepare, and NEMA has a preparedness kit list available online at: https://nema.nebraska.gov/files/doc/preparedness-kit.pdf to help families get ready for the next disaster in their community.