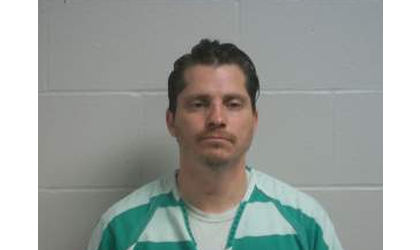 John Waddell, Jr./photo credit: Nemaha Co Sheriff's Office
(KMZA)--An Oneida man is facing a charge of aggravated battery.
Nemaha County Attorney Brad Lippert says a complaint has been filed in Nemaha County District Court charging 37-year-old John Waddell, Jr. with the felony offense.
Lippert says the complaint alleges that on April 6, Waddell knowingly caused great bodily harm or disfigurement to another person.
The case was investigated by the Nemaha County Sheriff's Office.
A preliminary hearing has been set for April 19.
Waddell remains in the Nemaha County Jail, held on a $50,000 bond.