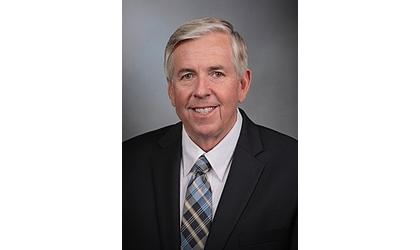 Missouri Gov. Mike Parson
(KLZA)--Missouri Governor Mike Parson has requested that President Donald Trump approve a major disaster declaration for Missouri to provide federal assistance to a total of 13 counties in response to devastating flooding that began March 11.
Preliminary damage assessments conducted by the State Emergency Management Agency, Federal Emergency Management Agency, and local officials estimated $25 million in damage to infrastructure and emergency response costs eligible for federal assistance.
Among the 13 counties included in the request were Atchison, Holt, Andrew, Buchanan and Carroll.
If approved, local governments and qualifying nonprofit agencies may seek federal assistance reimbursement of emergency response and recovery costs, including repair and replacement costs for damaged roads, bridges and other public infrastructure.
In addition, Parson is requesting Individual Assistance for five Missouri counties, so eligible residents can seek federal assistance with temporary housing, housing repairs, replacement of damaged belongings, vehicles and other qualifying expenses as a result of the flooding. Those counties are Andrew, Atchison, Buchanan, Holt and Platte.
The Governor has also requested the Small Business Administration assist businesses, homeowners and renters in these counties with low-interest loans.
Those affected by the flooding are encouraged to continue documenting losses by photographing damage and retaining all receipts.