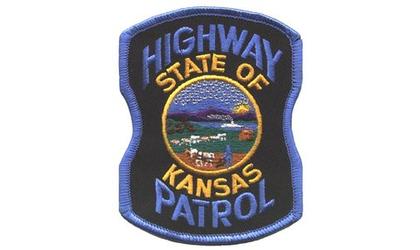 Kansas Highway Patrol
(KAIR)--Erratic driving is blamed for a Wednesday morning Wyandotte County crash that sent two Leavenworth County residents to the hospital.
The Kansas Highway Patrol reports it happened shortly after 9:30 on K7 Highway at the northern end of the Bonner Springs city limits.
According to a KHP report, 44-year-old Anthony Johnson was northbound, driving erratically, when he intentionally changed lanes, then stopped, in front of another northbound vehicle, driven by 78-year-old Basehor resident Robert Vickers.
Vickers' pickup collided into the rear of Johnson's car, while another northbound vehicle, driven by Mark Faucette, of Pleasant Hill, Missouri, rear-ended Vickers.
Johnson was taken to the Dwight D. Eishenhower VA Medical Center, in Leavenworth, with a possible injury.
Vickers was taken to Overland Park Regional for treatment of a suspect minor injury.
Faucette suffered a possible injury but was not transported.
The KHP report says all three were buckled up at the time of the wreck.