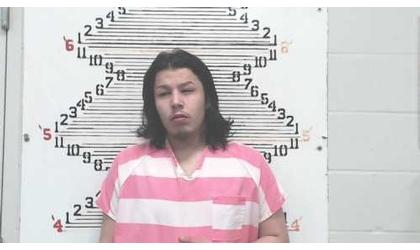 Cyrus Conklin
(KNZA)--A Horton man, accused of threatening his father with a knife during an altercation in February, has been placed on probation.
21-year-old Cyrus Conklin was given a suspended sentence Monday in Brown County District Court and placed on one year supervised probation.
He pleaded no contest earlier this month to a felony charge of interference with law enforcement and misdemeanor count of criminal damage to property.
In exchange for the plea, charges of aggravated assault and domestic battery, were dismissed.
Conklin also faces a felony count of battery on a law enforcement officer in a separate case. A preliminary hearing in that case is set for May 8.