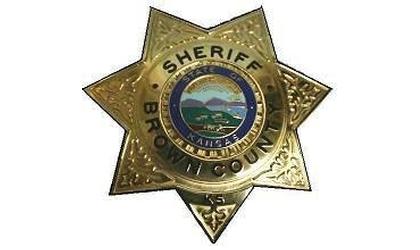 (KNZA)--The Brown County Sheriff's Department is voicing support for a petition being circulated which calls for lowering the speed limit on a portion of U.S. Highway 36, west of Hiawatha.
Brown County Sheriff John Merchant, in a news release, said he has received many complaints from local residents regarding near-miss head-on collisions at the location known locally as the Wal-Mart curves.
The petition, which calls for the speed limit to be lowered from 65 mph to 45 mph, is circulated by Hiawatha resident Glenda Foley.
Currently, there is no mandatory requirement to reduce speed at the curves, although highway signs do warn motorists that the lower speed should be used at those locations.
Foley, who lives nearby, told MSC News the problem has become more noticeable due to increased traffic due to road closures caused by flooding. "This is dangerous right now, with all this extra truck traffic," Foley said.
Seeing a social media post from Merchant regarding the issue, Foley decided to take action.
The petition is available to sign at the Sheriff's Office, as well as some local area businesses.
For more details, Foley can be contacted at 785-742-3757.