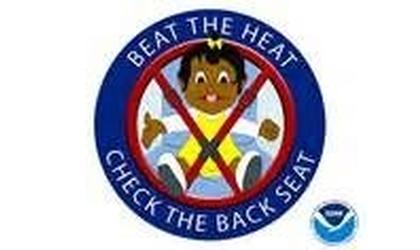 (KNZA)--The death of a southern Kansas child has local authorities sending the reminder to never leave children unattended inside vehicles.
According to a news release issued by Brown County Sheriff John Merchant, the latest victim was a 3-month old Rose Hill, Kansas girl who died June 8.
Although recent days have seen cooler temperatures locally, Merchant said the heat of summer is on the way, making it all the more urgent to check and double check your vehicle so that a child is not left behind.
He sends the reminder that children are more susceptible to heat than adults, and it takes only 10 minutes for the inside of a vehicle to climb to deadly temperatures.
Merchant said heatstroke can occur in temperatures less than 57 degrees, especially for infants.
In most cases of such child deaths, the child was forgotten by the parent or caregiver.
In approximately 30% of child deaths, children were playing in vehicles unattended.
Almost 20% of the children were intentionally left in the vehicle by an adult.
According to Merchant, there have been 11 child deaths due to being left unattended so far this year.