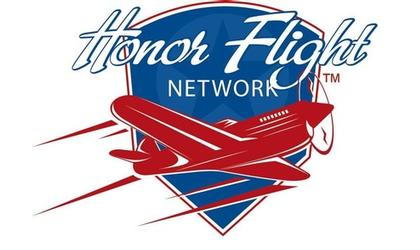 (KNZA)--The Jackson Heights school district has set its eighth Honor Flight for area veterans.
USD 335 Superintendent Adrianne Walsh said it will take place Wednesday, October 20.
Walsh said openings are available on the flight for 20 veterans from World War II, Korean and Vietnam wars.
About 200 veterans of those wars have participated in the Jackson Heights Honor Flight since its first flight to the nation's capital in the spring of 2009. Veterans are accompanied by Jackson Heights High School students who serve as " guardians" to the veterans, along with medical personnel and other support staff.
The veterans are flown to the Washington D.C. to visit such sites as the World War II, Korean, Vietnam and Lincoln Memorials. A visit to the Arlington Cemetery to witness the changing of the guard at the Tomb of the Unknown Soldier has been added in recent trips.
All veterans participating in the Honor Flight do so free of charge, with the program funded completely by volunteer donations.
Veterans interested in participating in the Honor Flight, as well as anyone interested in making a donation to the program, may contact Walsh at the Jackson Heights district office at ( 785) 364-2194.