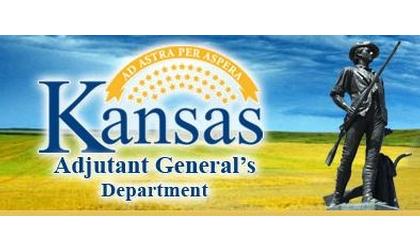 (KMZA)--Brown County becomes the latest local county to be added to the list of counties included in the state disaster proclamation signed May 9 by Kansas Governor Laura Kelly.
Other included local counties are Atchison Doniphan, Jefferson, Leavenworth, Marshall, Nemaha, and Pottawatomie.
There are a total of 66 counties listed with the proclamation.
Meanwhile, 33 Kansas counties are included with the emergency federal disaster declaration from President Donald Trump.
Locally, those include Doniphan, Jefferson, Leavenworth, and Marshall.
According to a news release from the Kansas Adjutant General's Office, an emergency declaration supplements state and local government efforts for required emergency measures to save lives and to protect property and public health and safety, or to lessen or avert the threat of a catastrophe through direct federal assistance for emergency protective measures.
According to the release, the Kansas National Guard continues to conduct water hauling operations in support of Lakeside Village in Jefferson County. The Guard is currently delivering an average of 24,000 gallons of water daily to the community water tower.
Also, due to the damaging affects of spring weather, Small Business Administration representatives are on hand in Leavenworth County to answer questions about SBA's disaster loan program, explain the application process, and help individuals complete their application.
The center, located in the Linwood Community Center Commons Area, is located at 105 East Third Street, in Linwood. It's open Monday through Friday, 8 a.m. to 5 p.m.
It will remain in operation through June 27. No appointment is needed.
The disaster declaration makes SBA assistance available in the local counties of Jefferson and Leavenworth.