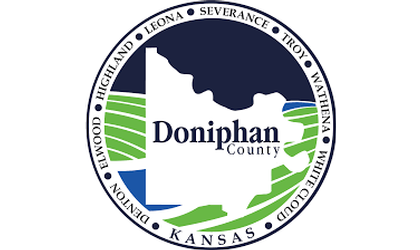 (KNZA)--The Doniphan County Commission has approved repairs to two county-owned buildings.
Sheriff Chad Clary on Monday presented the Commission with cost estimates for repair of the Jerry K. Dubach County Law Enforcement Center building from Lee Grover Construction, of St. Joseph.
The work will include painting, EFIS cleaning and repair, and joint sealant along the EFIS for a total cost of $11,100.
The Commission approved the maintenance and repair work, with the painting expense coming from the sheriff's department budget and building repair expense from the sales tax fund.
Noxious Weed Director Jim Norris gave Commissioners a list of repairs needed to the Noxious Weed shop building.
The work includes updates to the plumbing, electrical, flooring, heating and cooling unit, insulation, windows and doors at an approximate cost of $7,117. Norris will do most of the work himself.
The Commission gave their approval to the repair work, with the funding to come from the sales tax fund.
In other business, Commission Chairman Tad Geiger signed a 7-day extension of the emergency disaster declaration for the county that has been in place since mid-March due to heavy rains and flooding.
County Emergency Management Coordinator Julie Meng urged the Commission to take the action as long as the Missouri River level remains high.