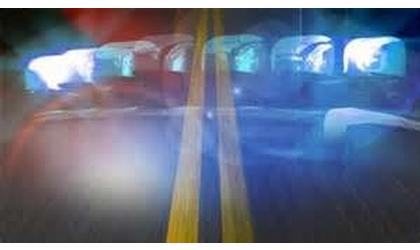 traffic crash
(KNZA)--An early Saturday evening three-vehicle Jackson County crash sent four people to the hospital.
The Kansas Highway Patrol says it happened shortly after 5:00 at the intersection of U.S.75 Highway and 162nd Road, about a half-mile west of Mayetta.
The Patrol says an eastbound van on 162nd Road driven by 52-year-old John Stone, of Topeka, crossed the northbound lanes of U.S. 75, striking the driver's side of a northbound pickup truck driven by 31-year-old Daniel Lohrbach, of Meriden. That caused the Lohrbach vehicle to strike a westbound pickup truck on 162nd Road driven by 50-year-old Reeds Spring, Missouri resident Alvin Henderson, which was stopped at a stop sign waiting to turn north onto the highway.
Two passengers in the Lohrbach vehicle, 35-year-old Audra Lohrbach and 3-year-old Ryan Lohrbach, both of Topeka, were transported to Topeka's Stormont Vail Hospital with suspected minor injuries.
Alvin Henderson and a passenger in his vehicle, 48-year-old Christy Henderson, were both transported to the Holton Community Hospital with suspected minor injuries.
Stone and three passengers in his van, ranging in age from 9 months to 13-years-old, were not hurt.
In addition, Daniel Lohrbach escaped injury.
The Patrol reports all occupants were properly restrained.