Listen: Veteran walking cross-country visits local area
07/02/2019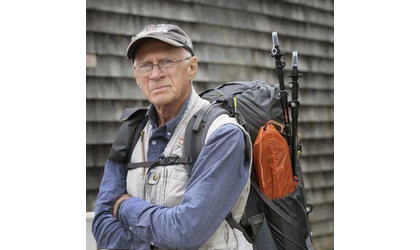 William Shuttleworth/Credit: https://vetsdontforgetvets.com/
(MSC News)--A 71-year-old United States Air Force Veteran is walking across the country in an effort to raise awareness for his fellow Veterans.
William Shuttleworth, in May, began his journey on foot, departing from his home state of Massachusetts, in his "Vets Don't Forget Vets" campaign.
On Monday, he made his way through portions of the local area, including Highland, in Doniphan County, as well as time in Brown and Nemaha Counties.
Details about Shuttleworth's effort can be found here.
Brian Hagen, of MSC Radio News, had a chance to talk to Shuttleworth Monday as he made his way through the local leg of his journey.
© Many Signals Communications
You will need to be logged in to leave a comment.
Please Login The posting of advertisements, profanity, or personal attacks is prohibited.
Click here to review our Terms of Use.