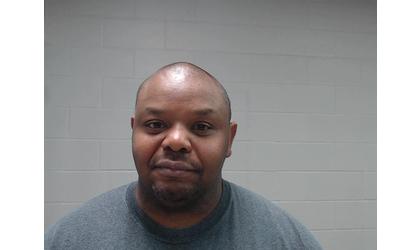 Dedrick Haley/Credit: Atchison Co Sheriff's Office
(KAIR)--13-years in prison.
That's the sentence handed down for an Atchison man charged with distribution of drugs, including methamphetamine.
According to Atchison County Attorney Sherri Becker, 43-year-old Dedrick Haley learned his fate Monday in Atchison County District Court.
Sentencing followed a trial where a jury found Haley guilty on all charges, including distribution of methamphetamine and distribution of marijuana.
During his sentencing, motions filed by Haley's attorney for a new trial, as well as probation instead of prison, were denied.
Haley was arrested during a March 2018 traffic stop conducted by the Atchison County Sheriff's Office when drugs were found inside the vehicle.
Sheriff Jack Laurie, at that time, told MSC News, the stop followed a 4-month investigation that utilized an undercover informant.
Becker called the investigation "a large scale case."