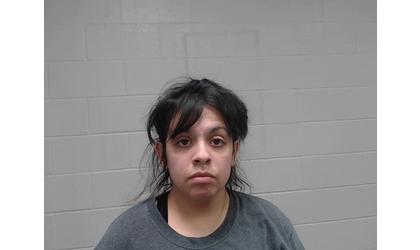 Rosezitta Moore/Credit: Atchison Co Sheriff's Office
(KAIR)--A drug investigation, dating back to earlier this year, has led to one arrest.
According to a release from Atchison County Sheriff Jack Laurie, 24-year-old Rosezitta Moore was taken into custody on Tuesday.
Laurie said Moore was arrested on an Atchison County District Court warrant charging her with possession of drugs and drug paraphernalia.
She was allegedly in possession of methamphetamine and drug paraphernalia on March 23.
That was discovered as Sheriff's Deputies were investigating drug activity, and talked to Moore as part of the probe.
Following her arrest, Moore was booked into the Atchison County Jail.
Her bond is set at $10,000.