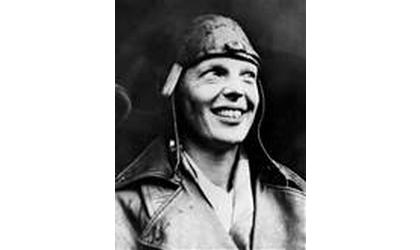 (KAIR)--Despite rumors to the contrary, spring flooding is not likely to have any impact on Atchison's forthcoming Amelia Earhart Festival.
Festival Coordinator Jacque Pregont, during an appearance on the 93.7 FM morning show, said she's heard the rumors claiming that the July 20 Concert in the Sky fireworks display will have to be moved due to flooding, and those claims are simply untrue. "I know there's still [Missouri river flood water, east of Atchison], but there is not water where we set off fireworks. Unless the skies open, and we get those multiple, multiple rain days, we're good."
Pregont said all of the necessary steps have been taken to hold the annual fireworks display at the traditional Atchison riverfront location. "We have the okay from everybody, all our permits are in order. The fireworks are going to be right where they always are, they're going to be on the riverfront, so please share that, spread the word, tell people to stop the rumors."
The Concert in the Sky annually serves as the grand finale to the Amelia Earhart Festival, held each July in honor of the famed aviator and Atchison native.
A full day of events on Saturday, July 20 will lead up to the nighttime fireworks.
The festival annually kicks off with the LakeFest Country music concert at Warnock Lake.
The July 19 concert will feature headliner Kip Moore along with Devin Dawson and Kylie Morgan.
Tickets are $25 in advance.