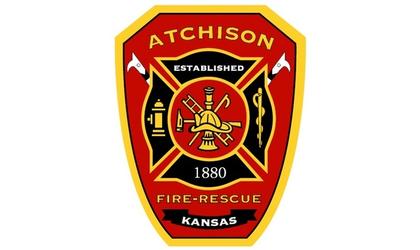 (KAIR)--2019 goes down as the second busiest year on record for the Atchison Fire Department.
That's shown through the release of the department's annual report.
A less than 1-percent decrease in total incidents overall is reflected in the report, but a 4-percent increase in first-responder medical incidents is also noted.
According to the report, structure fires for 2019 remained near 10-percent of the total volume of incidents worked by the department, with no residential structures lost to fire in 2019. The report also shows no injuries were incurred by firefighters or civilians due to fires during the past year; and while motor vehicle accidents remained relatively the same as the previous year in the city of Atchison, a 15-percent decrease in service type calls including false alarms is also noted.
Captain Pat Weishaar, in a release, says that a major factor in the successful year was an improvement in response time.
Other reasons noted for the success of 2019 are improvements to the department's training curriculum to meet ISO requirements, and special programs in the community, such as the work of the City's code enforcement officers, the Junior Fire Marshal Program, adult fire and life safety education, and fire extinguisher training offered to local business staff and industrial employees.
Fire Chief Ted Graf, in the release, says he is "very proud of the hard work and professionalism" of the city's firefighters and officers, adding that "they are passionate about what they do and passionate about the citizens and community they serve."