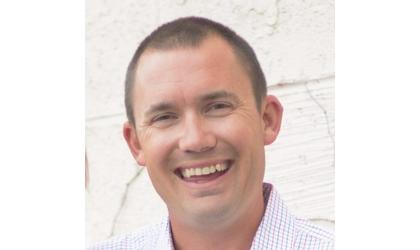 Shawn Rizza, Atchison City Commissioner and Mayor (Credit: City of Atchison, KS)
(KAIR)--An Atchison City Commissioner, who currently serves as the City's Mayor, is resigning.
That's confirmed in a statement released Friday to MSC News by Shawn Rizza.
The statement begins with Rizza's resignation announcement, saying that "coronavirus has changed the world, and with it my wife's job." Rizza's wife, Pamela Rizza, is a physician.
Rizza, in the statement, said he plans to continue serving as Mayor as Atchison reopens from the COVID-19 pandemic, saying he feels "it is essential to have consistency during this time."
Saying that he will formally resign at the final June City Commission meeting, Rizza said he has "complete faith" in his fellow Commissioner's "ability to carry on."
The Rizzas plan to move from Atchison, with the current Mayor saying "just a couple of weeks ago" he couldn't "have imagined leaving," adding that while it "breaks [his] heart to go," Rizza said he is proud of what has been accomplished.
Adding that he "can't help but feel like" he let down his friends and supporters, Rizza said that while small towns across Kansas are shrinking, he believes "Atchison has a real chance to beat that trend."
Rizza was elected to a four-year term on the City Commission in 2017.
Following his resignation, the Commission will appoint a replacement to serve out the remainder of Rizza's unexpired term.