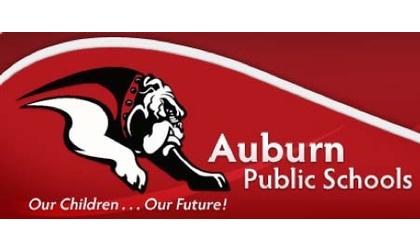 (KLZA)-- The Auburn Board of Education approved the 2020-21 school calendar when they met Monday evening.
The first day of school for students will be Friday, August 7 with the final day of classes scheduled for May 20, 2021.
A letter has been sent to Auburn School District parents and guardians concerning the opening of school for the 2020-21 school year.
The letter from new Superintendent David Patton expresses the District believes being in school is the best place for students to receive an education and that social interactions are crucial in the social and emotional development of students.
A Return to school Protocol in response to the COVID 19 pandemic has been established by a team composed of administrators, staff, parents, local health officials and members of the Board of Education.
The protocol includes three levels of risk: low, moderate and high.
Low risk means all students will be in school with procedures in place to maintain a healthy learning environment.
Moderate risk indicates that an A/B hybrid schedule will be in effect with half of the student population in attendance at a time.
The high risk level requires all students and staff to engage in virtual-only classes.
As of Tuesday, the Return to School Risk level for Auburn School District students is anticipated to be low risk, with all students in attendance. If there is a change in the risk level prior to August 7, parents and guardians will be notified.
During the Monday school board meeting, the purchase of 69 air purifiers from Amazon for student classrooms, not to exceed $16-thousand was unanimously approved.