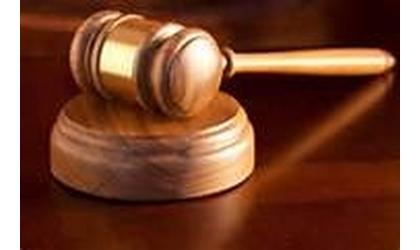 (KNZA)--A Denton man, accused of vandalizing a Doniphan County cemetery, will stand trial.
38-year-old Nicholas Cluck waived his preliminary hearing last Friday and was bound over to Doniphan County District Court for arraignment on August 5.
Cluck is charged with felony counts of criminal damage to property and criminal desecration for allegedly causing extensive damage to the Walnut Grove Cemetery, northeast of Highland.
He is accused of driving his pickup truck through the cemetery in March, damaging multiple grave markers and a chain link fence.
In addition, Cluck is charged with driving under the influence along with a felony count of aggravated battery in connection with an alleged domestic disturbance.
He was arrested March 7 following an investigation by the Doniphan County Sheriff's Department and Highland Police Department after his disabled vehicle was found in the cemetery.
Nemaha County Attorney Brad Lippert is serving as special prosecutor in the case.
Cluck remains free on bond.