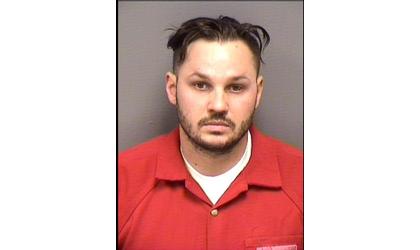 Cameron Jensen ( Submitted)
(KAIR)--A Pennsylvania man wanted in connection with two home invasions at the same Atchison residence is in custody.
Atchison Police Chief Mike Wilson said 30-year-old Cameron Jensen was arrested Wednesday in Erie, Pennsylvania by U.S. Marshals.
Wilson said the Atchison Police Department had been working with the U.S. Marshals Service to locate Jensen, who was wanted on an Atchison County District Court warrant for two counts of aggravated battery, one count of aggravated burglary and one count of criminal restraint.
Wilson said the charges stem from an investigation of crimes that occurred at a residence in the 300 block of Parallel on July 23 and August 6 involving the same 45-year-old victim.
During the August 6 incident, the victim sustained injuries after being struck with an object that was in the intruder's hand. He was treated at an area hospital and released.
Jensen is being held at a jail facility in Erie Pennsylvania pending extradition.