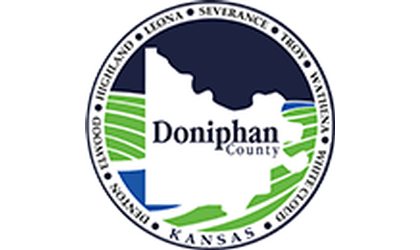 (KNZA)--The Doniphan County Commission has approved a conditional use permit that will allow for the construction of a new cell phone tower in the Denton area.
The Commission gave their unanimous approval when they met Monday.
It will allow a 340 foot tower to be constructed on the agriculture-zoned property at 630 Castleton Road. The tower is to be utilized by A T & T and will replace a 320 foot tower located within a half-mile of the location.
Commissioners were told the new tower is needed because the existing tower has decreased performance and is structurally at capacity.
The Doniphan County Regional Planning Commission recommended approval of the conditional use permit.
In other business, County Emergency Management Director Julie Meng presented Commissioners with bids from two companies for the replacement of the courthouse generator.
Commissioners accepted the low bid submitted by CK Power in the amount of $51,740 for the new Kohler natural gas generator—including adding power to the courthouse elevator.